With the ongoing discussions regarding Global Warming, one solution is to replace and retrofit current technologies with alternatives that have comparable or better performance, but do not emit carbon dioxide.
Ardill Payne and Partners (APP) is proud to be an Australian-wide player in the Alternate Energy revolution.
"Climate change, population growth, and fossil fuel depletion mean that renewables will need to play a bigger role in the future than they do today," said Bill Payne, Principal at APP.
At Ardill Payne & Partners, our Alternative Energy Projects involve providing engineering, project management and surveying solutions to wind farms, solar powered factories, housing estates, luxury homes and offices. In addition, we facilitate the incorporation of recycled materials into our projects wherever possible.
APP has worked on over 40 wind farms Australia wide and continue to be a key player in the field nationally. Our work involves the design of wind monitoring masts which record the wind data for a prospective site for 2 years.
"The masts collect wind information to assess how much wind energy can be won from a site. Based on this assessment the farm may or may not proceed," said Bill.
In solar, we find that our 'turnkey factory' projects now usually require or request solar energy capacity. This is driven by a range of factors including the cost of power, green policies by factory franchises and personal green preferences.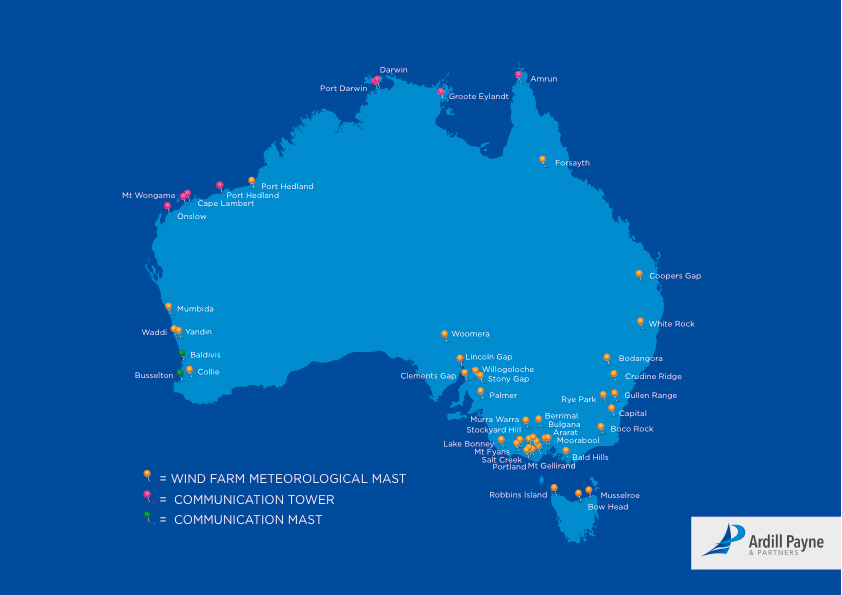 Some APP solar projects include Habitat Byron Bay, and the environmentally-conscious Bridgestone "green truck centers" located in the Barossa, Hume and Port Hedland.
"As well as powering the Bridgestone sites, the solar panel array feeds energy back into the grid when the store is closed, and has a digital display in the waiting room showing kWh generation and carbon-dioxide emission reductions," said Bill.
APP's recycling projects range from water harvesting and recycled water systems to materials re-use.
"Our water recycling projects involve engineering, water engineering, town planning and project management for the Ballina Heights Estate, The Habitat Byron Bay, and the Bridgestone Truck Centers in the Barossa, Hume and Port Hedland," said Bill.
"Material re-use projects involve using recycled rubber compounds for flooring systems as in the Bridgestone Truck Centers, recycled timber for housing projects such as our Coolamon Scenic Drive luxury home project, and recycled concrete for pavement construction in road construction throughout the Ballina Heights Estate."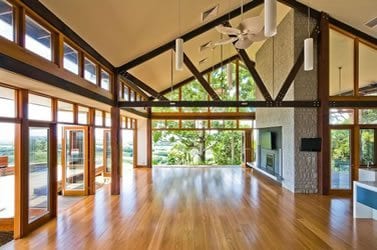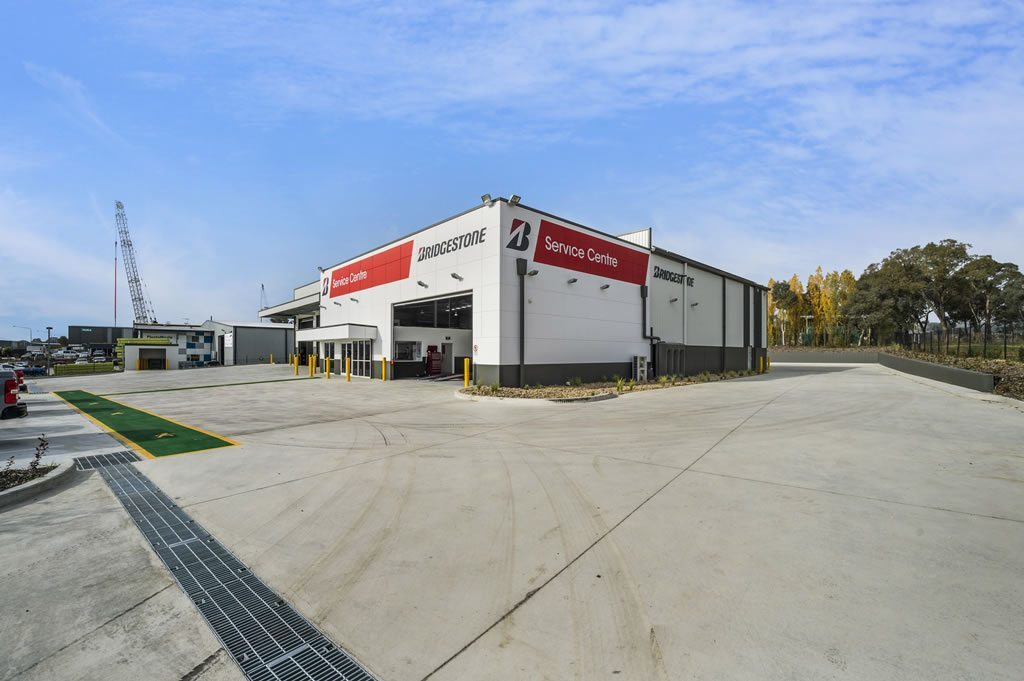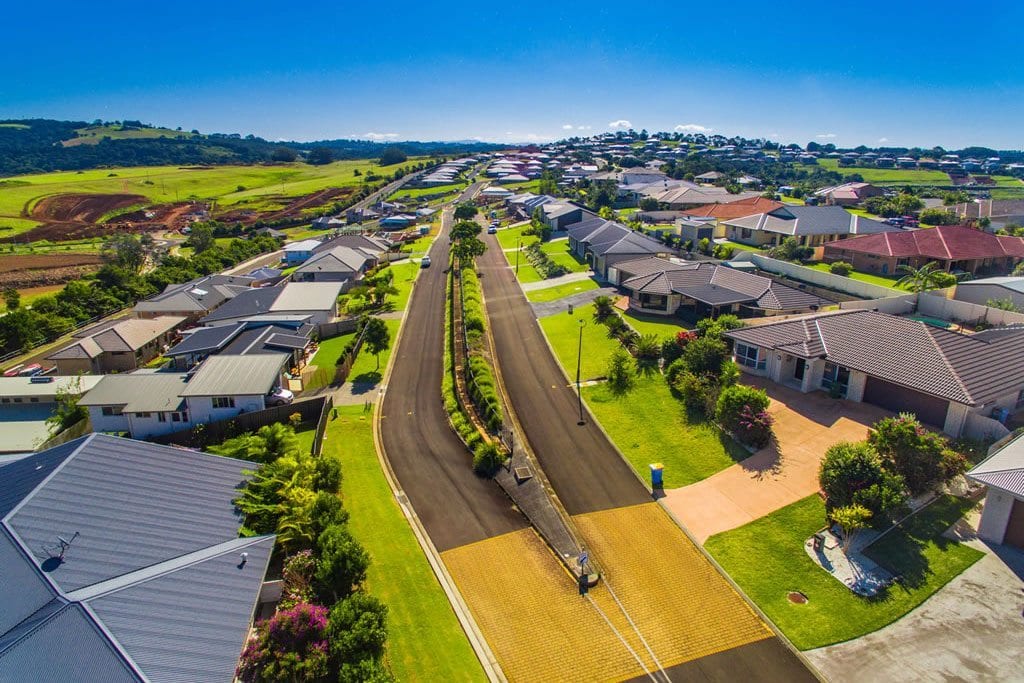 If you need engineering, planning, surveying or project management services for your next green project, you can contact us here at Ardill Payne & Partners on 02 6686 3280.