Civil engineering is our core discipline. At Ardill Payne & Partners, we have a long history of providing high quality documentation with sound engineering advice and solutions.
APP have highly skilled engineers and designers, hands-on working directors and qualified senior staff working with our valued clients to achieve the best outcome.
We do this by combining our technical skills and experience with an understanding of our client's objectives and aspirations.
APP's experience encompasses all aspects of civil engineering including:
Land development
Roadworks
Earthworks
Water supply
Wastewater treatment and disposal
Stormwater treatment and management
Flood modelling
Dam construction and design
Traffic engineering
APP's Civil Engineering Department provides services for...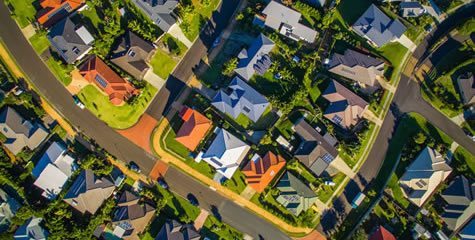 Urban & Rural Land Developments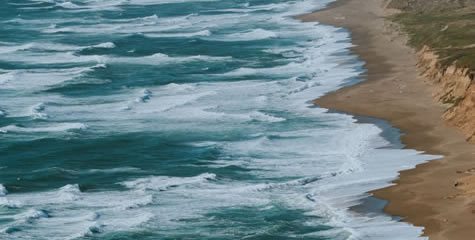 Stormwater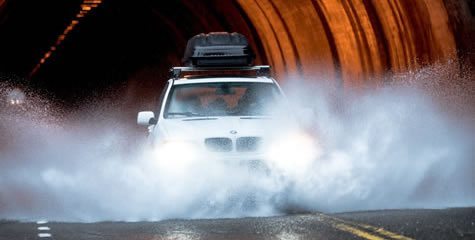 Flood Modelling
Urban & Rural Land Developments
Land development is one of the core services of our practice. APP have expertise in the development of residential, commercial and industrial precincts, and have coordinated projects of up to 900 lots. We provide a full service, including town planning, urban design, civil and environmental engineering, surveying, project management and construction management to our clients.
APP have been instrumental in the development of the Ballina Shire over the past 35 years. Our ability to offer a 'one-stop shop' for land development projects enables us to help our clients deliver their projects on time and under budget. Cross collaboration of our disciplines provides efficiencies that provide value to the projects.
Our expertise has lead us to develop an in-house value engineering component to our projects. This system provides greater and earlier input into design management, value engineering and subsequent follow through with integrated construction and/or project management.
This process is managed by an experienced design manager from design phase through to the integrated project management (IPM) system during construction. Value engineering is critical right from the commencement of a project, as it looks at the approval, design, tender methods and construction process to capture opportunities and risks throughout the project delivery.
IPM innovations can include the embedment of a construction manager in the contractor's operations as a trouble-shooter and/or superintendent, while a separate project manager oversees all activities.
These methods have produced, repeatedly, on time under budget results and have had instant impacts on projects that have been otherwise struggling or heading for higher capital costs due to conventional risk management methods.
Projects include:
Cumbalum Urban Expansion Area A, Banyan Hill, (700 lot residential Estate)
Wollongbar Village Expansion, 580 residential and commercial lots
Riveroaks Estate, Ballina, (250 lot residential estate)
Pacific Pines Estate, Lennox Head, 790 residential and commercial lots
Black Rocks Estate, Pottsville, 350 residential allotments
Fairview Estate, Kootingal, Tamworth, 126 residential allotments
Ferngrove Estate, Ballina, 300 residential allotments
Shannon Estate, Narrabri, 87 residential allotments
×
Stormwater
Stormwater treatment, recycling and disposal are critical issues for all types of developments from many perspectives.  The  stormwater impacts on developments and in turn development impacts on stormwater  translates to the wider world and environment. APP has extensive experience in investigating problems and implementing solutions around  management, mitigation and  treatment  of stormwater.
Our long experience in all aspects of stormwater management  allows us to bring to our clients innovative, practical and sustainable solutions to stormwater matters. This allows us to assess and minimise impacts of developments on their surrounding and more remote neighbours as well as limiting the stormwater impact on our clients' projects.
APP has in house water quality monitoring facilities, state of the art digital modelling software and highly qualified professional engineers to carry out our stormwater projects.
Projects include
Pacific Pines Stormwater Modelling and Treatment Train
Ballina heights Stormwater Modelling and Treatment Train
×
Flood Modelling
Flood modelling is a highly technical area of expertise covered by APP's in house engineers using the latest 1D & 2D hydraulic software. Flood modelling forms part of the ongoing investigation of impacts on the environment and community created by climate and environmental changes as well as changes created by human activities. The work covers hydrology and hydraulics assessments and floodplain management.
As with all of APP's areas of practice, access to our technical staff and engagement with the community are essential parts of the process when undertaking flood modelling. Engaging with the community informs the modelling via calibration and permits achievable and positive outcomes to be more readily defined. Access to our technical staff is a major point of difference in APP's service provision, therefore clients and the community are able to quickly communicate with the people working on the job.
Projects include
Elements of Byron Flood Management Modelling
Wave 5c Woolgoolga to Ballina Pacific Highway Reconstruction Localised Flood Modelling
Aero Park 2D flood assessment
×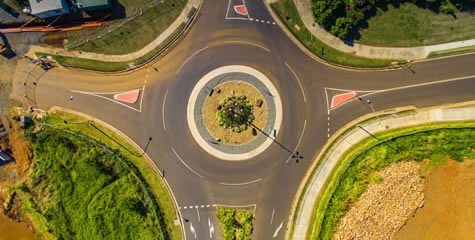 Traffic Studies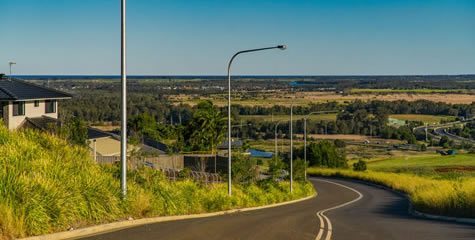 Road Safety Audits
Traffic Studies
Traffic and access is often a very important part of a development, whether it be in an urban, industrial or rural setting. Our engineering team has the qualifications and experience to prepare and undertake a range of traffic-related assessments, including the preparation of traffic control plans and work zone traffic management plans, traffic impact assessments and car park planning and design. We also model various scenarios using industry-standard software to determine optimum intersection treatments and ensure road networks are not adversely impacted by a proposed development.
Projects include 
Traffic impact studies for numerous residential subdivisions throughout NSW, including Fairview Estate (Kootingal), Coastal Grove (Lennox Head), Ewingsdale and Ballina Heights
Traffic impact study for several quarries in NSW, including Monti's Quarry (Bagotville), Clovass Quarry (between Lismore and Casino), Kungala Quarry (south of Grafton), Mary's Mount Quarry (near Gunnedah), Newrybar Swamp Road (Lennox Head), Cabbage Tree Creek (near Casino)
Traffic impact study for a 42-storey residential tower on Chevron Island
Traffic Impact Study for the Splendour in the Grass Festival Site (22,500 patrons)
Traffic management plan for the Lismore Base Hospital expansion
Traffic impact study for the Ballina Fair Shopping Centre
Traffic and parking assessment for the Ballina Lighthouse Surf Life Saving Club
Traffic impact study for proposed rezoning in Bexhill
Traffic impact study and parking assessment for the Ballina Coast High School redevelopment
×
Road Safety Audits
APP has a number of road safety auditors in-house to carry out audits on proposed developments and existing roads, to ensure the road network is safe for all road users. We are actively taking a part in working 'towards zero': a vision for a future free of deaths and serious injuries on our roads. Safe roads and safe speeds are key pillars in the plan to achieve this vision. Our road safety auditors are highly skilled and accredited to undertake the necessary level of assessment to ensure any deficiencies in design or existing infrastructure are identified and ranked in terms of a risk rating.
Projects include
Design audit of proposed roundabout and associated works on Ewingsdale Road, Byron Bay
Design audit of proposed roundabout and associated works on Skennars Head Road, Ballina
Design audit for proposed community title residential development in Maclean
Design audit for proposed shared zones in Bay and Lateen Lanes, Byron Bay
Design audit for proposed intersection on the Bruxner Highway near Alstonville
Existing road audit of 8.5km of shared path between Ballina and Sharpes Beach
Existing road audit of 16.5km of Coolamon Scenic Road between Bangalow and Mullumbimby
Existing road audit for a section of Broken Head Road, Suffolk Park
Existing road audit for the roundabout intersection of Tweed and Brunswick Valley Ways, Yelgun
Existing road audit for 1km of rural road in Talofa (near Byron Bay)
×