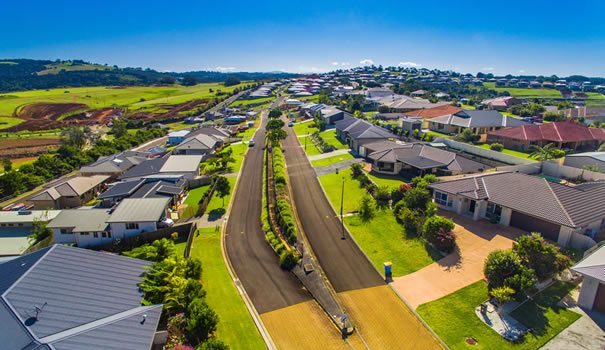 Project

Ballina Heights Estate
APP has been, and continue to be responsible for the planning, concept design, detailed design, contract administration and supervision of all works for the Ballina Heights Estate – a 750+ lot, 16 stage subdivision in Ballina Shire. The estate includes residential, commercial, retirement and schooling areas along with an extensive cycleway linkage, sports fields and storm water quality control ponds.

The Brief:
The client came to us needing a Master-planned Community Development run with an Integrated Project Management and Development Services team under the one roof. 
Key Challenges:
The key challenges we could see for this project were extension of all core infrastructure services from Ballina to the new village site some 5 km distant. On site problems have included highly sloping ground, striking large seams of rock, considerable settlement in alluvial floodplains and coordinating bulk earthworks in urban communities
Solutions:
We overcame these challenges by working with Council and Contractors to develop efficient and project sympathetic infrastructure solutions for the range of problems encountered.  Specifically this has involved regular Council executive meetings, the Integrated Management System, resourcing and re-engineering earthworks materials for the 750,000 cubic metres of material moved around the site. Only 50,000 cubic metres were imported. Project staging to control ground consolidation.
Key Features:
Over 750 quality Residential Lots
Sporting Facilities
Cycle-way to Ballina
Environmental works
Parks and BBQ amenities
APP's Role:
Ardill Payne & Partners are responsible for the Master Planning, Civil and Environmental Engineering, Survey and Integrated Project Management of the project. Long term Project Management of a new village involving complex management, engineering foundation and infrastructure solutions.
Timeframe:
The project is ongoing with a 25-year timeframe to completion.
Budget:
The budget for the project is $95m.
Ballina Heights Estate Video
Ballina Heights Estate Project Gallery