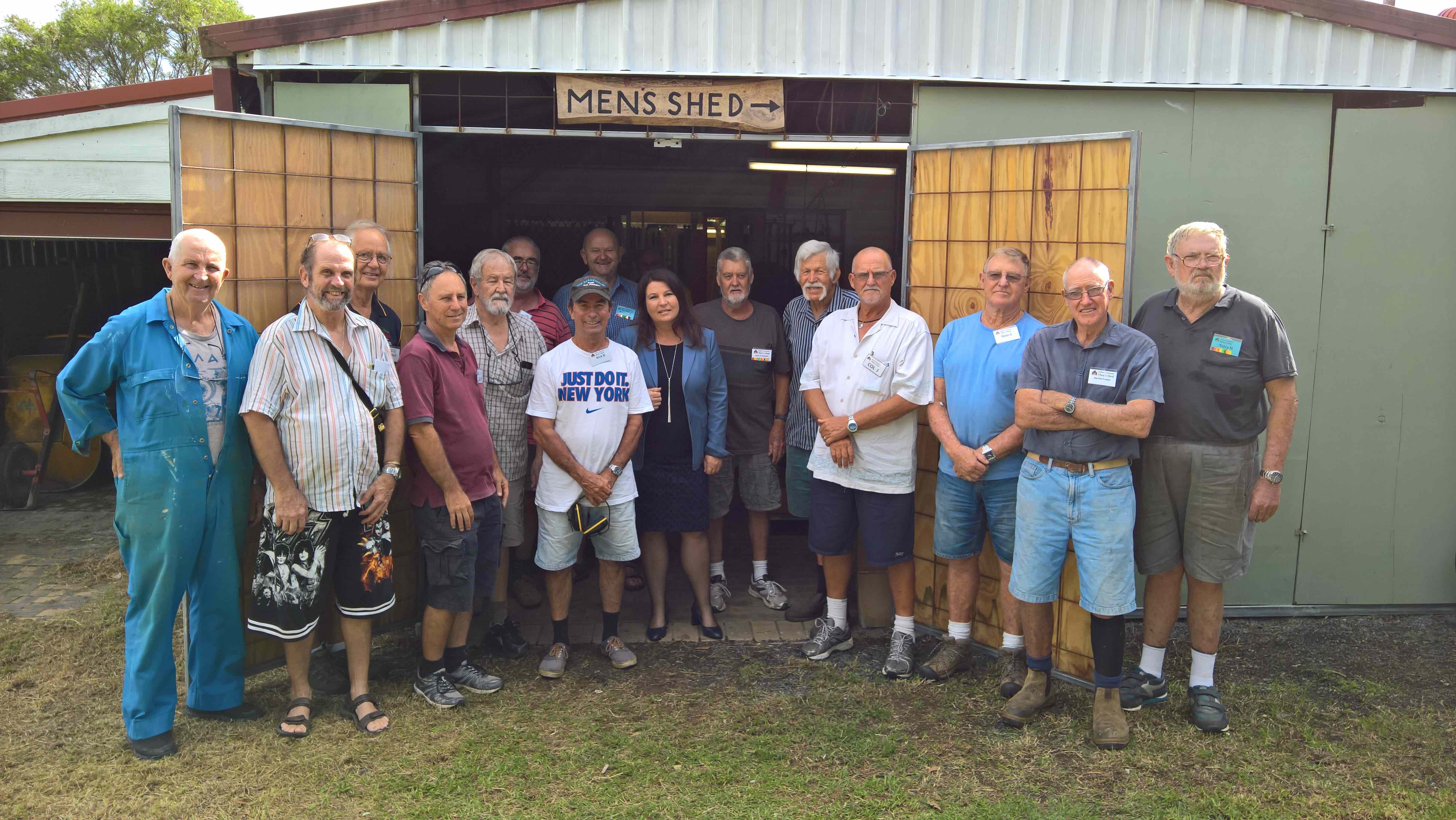 Men's Sheds are a place that men can go to overcome social isolation that can lead to depression and ill health. For over eight years, a group of dedicated men have been working towards building a men's shed in Ballina.
Graham Eggins of the Ballin, a Men's Shed Committee said that the shed movement has really taken off in Australia and that to bring the Ballina Shed dream to reality they still need to raise $40,000 locally.
"There are now over 1000 sheds nationwide," said Graham. "We want to start the Ballina build in August and to do this we need to raise some more local funds, as well as see some donations of trade services."
The team has also applied for several grants which they hope will be successful.
"The Sheds are about health and wellbeing for men, who are less likely than women to seek help from a Doctor or psychologist when they don't feel well," said Graham.
"It's also a great place for men to go and connect after they've retired and want something engaging and interesting to do. Men can go to this space and share inventions, collaborate on projects, build things, and also attend health talks."
In early 2015 the committee obtained the development consent for the construction of a shed at Fishery Creek Road, Ballina. But for a number of reasons that project did not go ahead.
They didn't give up. In early 2017, Graham approached Dwayne Roberts, Associate Town Planner at Ballina firm Ardill Payne & Partners, about the planning feasibility of obtaining development consent for a shed at the Ballina Racecourse.
"Ardill Payne & Partners are a great example of a company that has donated their time and services to the project," said Graham. "APP were proud to undertake the preparation of the development application free of charge, and have also connected us to other valuable services."
On the 31 st of October 2017 Ardill Payne & Partners submitted the Development Application (DA) to Ballina Shire Council, and it was approved on the 2 nd February 2018.
"Dwayne has been in constant contact with me since February and has been assisting with the preparation of a construction certificate which is required to be obtained prior to works commencing on site," said Graham.
"If any individuals or companies can help out with services like building, plumbing, electrical, or donations, it would really help ensure the build starts on time," said Graham.
To donate funds or your time and expertise, please contact Graham Eggins from the Ballina Men's Shed on 0416 004 013.