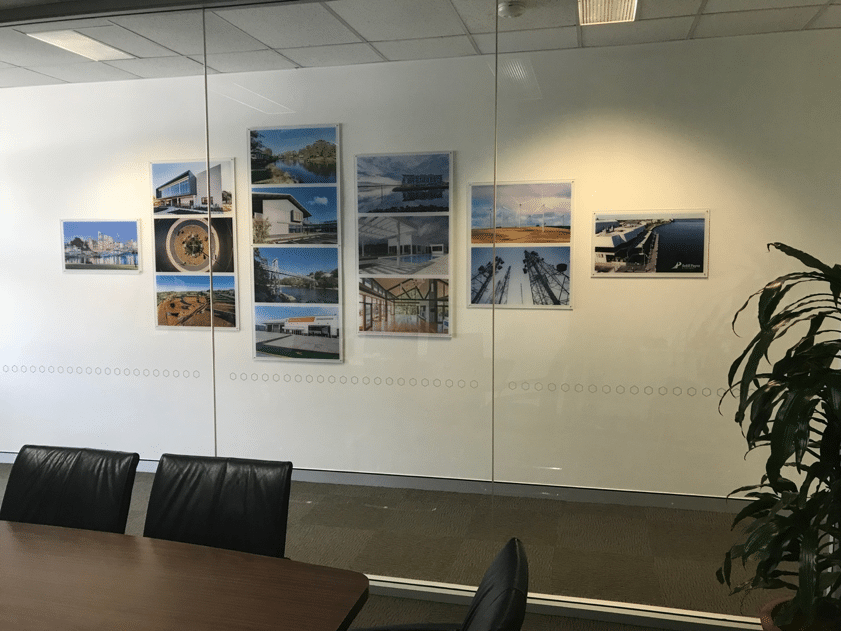 For the past year, our team at Ardill Payne & Partners has been creating a piece of customised art to grace the long hallway wall opposite our main meeting room.
The vision for the custom piece was to capture the full spectrum of services that APP offer, showcasing projects that not only are we very proud of, and that have been photographed beautifully, but that also create discussions­—we like to think of it as "talking point art".
The panels went through design, concept and re-design many times before reaching the final concept which was ultimately chosen for the wall.
The six panels, all varying heights, span over 3 meters in total width and 1.6 meters in height and represent all of our business sectors; Civil Engineering, Structural Engineering, Town Planning, Surveying, Environmental, Project Management, Master Planning, Water Engineering, Alternative Energy and Marine Structures.
We hope that the artworks present the viewer with a true sense of our firm, opening up conversations to our capabilities, and capturing what we have been and are able to achieve with such a wide diversification of disciplines under the one roof.
If you are in Ballina, please feel free to drop by and have a look at the new wall art. We'd love to show you! We are at 45 River Street.
The APP Team.