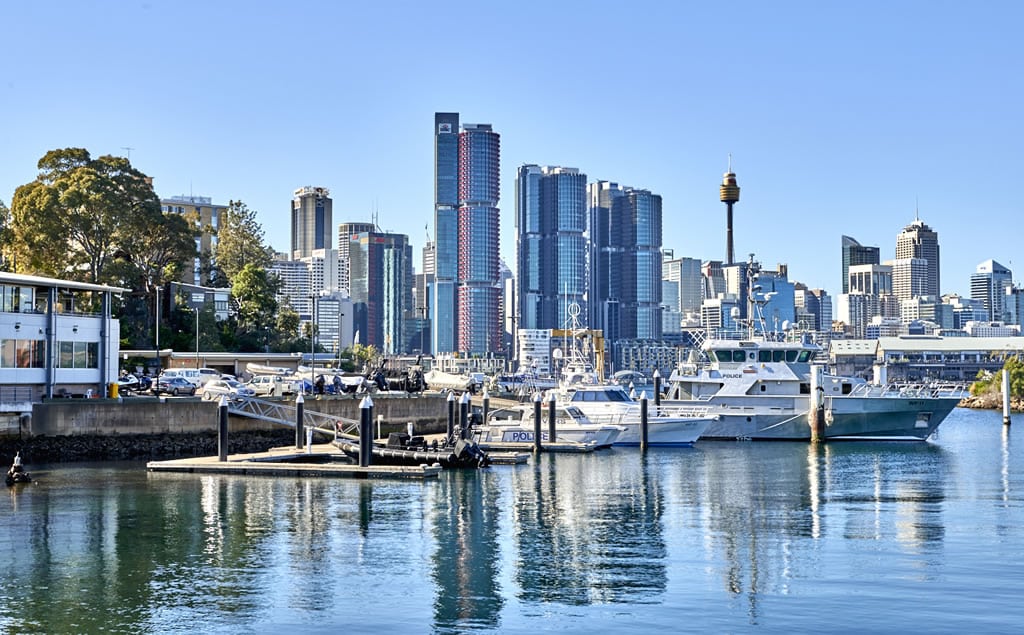 Project

Balmain Police Marina
The Sydney Water Police Marine Area Command base at Balmain is a floating concrete marina with all facilities, where police vessels and personnel are strategically located to oversee maritime law enforcement and the coordination and control of marine search and rescue.

The Brief:
The client came to us wanting a bespoke floating marina capable of berthing a range of commercial sized Police Vessels (2 tonnes to 300 tonnes) as well as providing wave attenuation capacity and pedestrian access for emergency and conventional use.
Key Challenges:
The key challenges we could see for this project were different berthing requirements and building a wave attenuation capacity into the conventional pontoon arrangements.
Solutions:
We overcame these challenges with provision of an external deep drafted pontoon system widened to attenuate the incident ferry wash waves which were the principal design waves. Piles and pontoons were sized to suit the berthing locations for the different sized vessels.
Key Features:
The key features/points of difference to mention of the project are:
The widened pontoon as wave attenuator
Berthing load analysis for different vessels
Low maintenance demand for essential services infrastructure
APP's Role:
Ardill Payne & Partners were responsible for the Structural Design and Certification of the Marina.
Timeframe
The project took 7 months to complete.
Budget
The budget for the project was $1.5million.