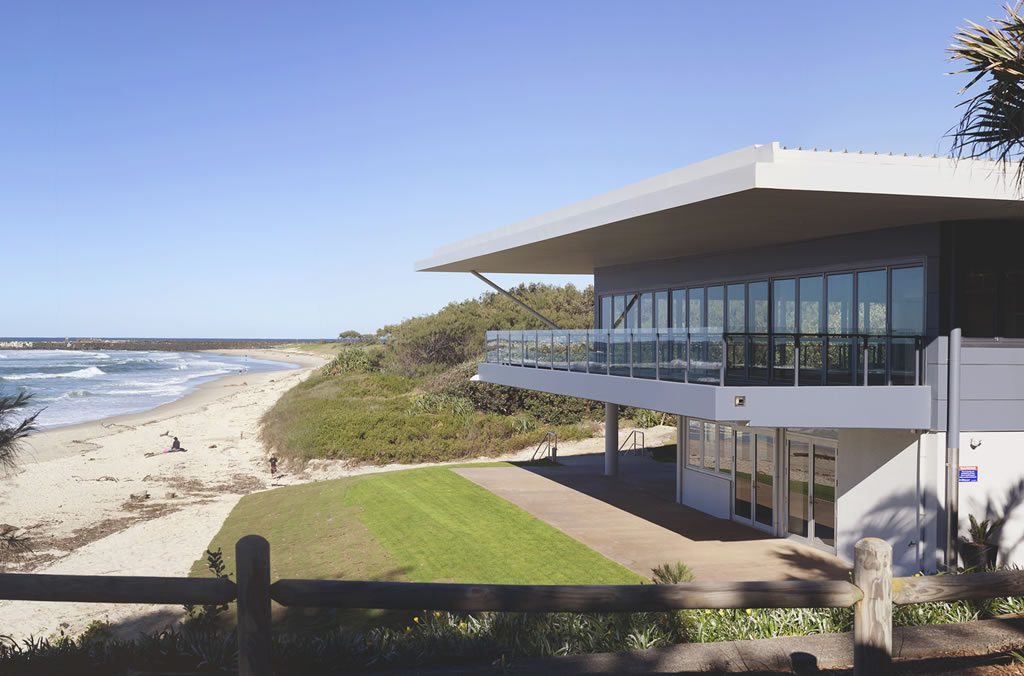 The Surf Clubhouse was designed inside the surf impact zone and required large bored piles through varying sand and rock strata to the founding level.

The Brief:
The client came to us wanting Integrated Project Management and Engineering Design to create a low maintenance community building on a dune front location that maximised the outstanding views, and provided a broad range of community services all to a fixed budget.
Key Challenges:
The key challenges we could see for this project were co-ordination of building uses with architectural intent and opportunities with materials selection to limit maintenance. The building also had to be designed in a coastal environment exposed to wave action with tight budget constraints.
Solutions:
We overcame these challenges by design and materials design iterations, with close review by quantity, Surveyor and Foundation Contractors to identify where costs could be saved and still achieve the operational and design brief.
Key Features:
The key features/points of difference to mention of the project are the coastal environment materials selection, building design for wave impacts, variety of building users (surf club, function centre, café), and to build to program and budget.
APP's Role:
As Project Managers, Ardill Payne & Partners were responsible for the design development, detailed structural and civil design, DA and tender documentation, contract administration and construction supervision and certification.
Timeframe:
The Clubhouse was built to a tight timeframe, delivered on time and on budget.
Budget:
The budget for the project was $4.5m.
Ballina Surf Club Project Gallery