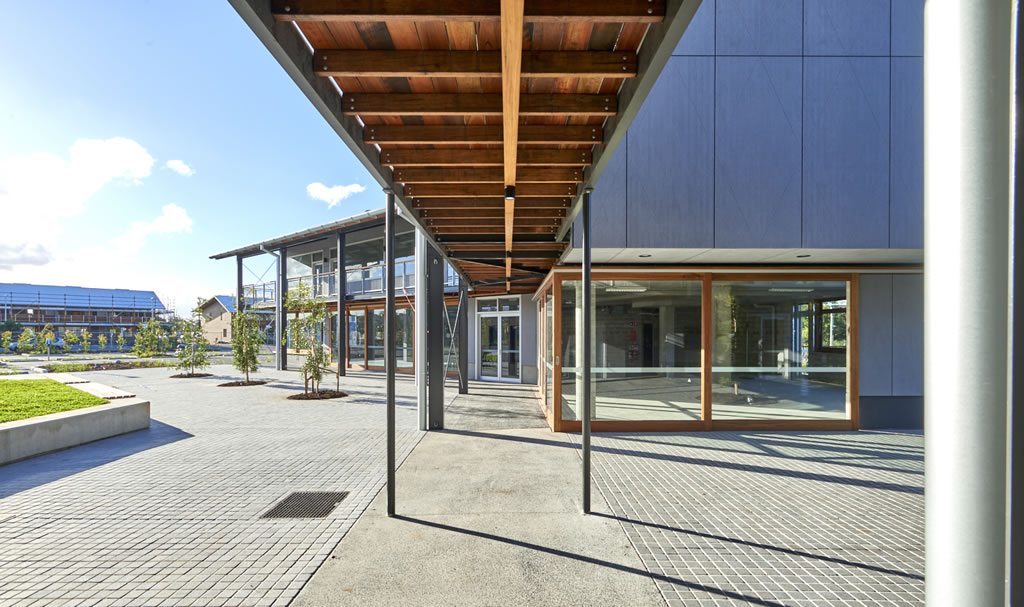 Project

Habitat Development
The Habitat development is a pioneer proposition within the local region. Located in Bayshore Drive, Byron Bay, this mixed use development combines architecturally designed live-work housing, commercial and community facilities for those looking to achieve a modern work/life balance. 
The Brief
The client came to us needing high level Structural and Civil Engineering Design to address complex infrastructure, servicing problems and value engineered solutions for the buildings. The brief was expanded to provide on-site construction and overall Project Management.
Key Challenges
As Project Managers, the key challenges we could see for this project were to provide a cost effective filling and ground preparation solution, and then to control a changing product and architectural solution for a new residential and commercial market, providing the first optic fibre and formal live-work precinct in Byron Bay.
Solutions
We overcame these design challenges by detailed surface and subsurface water modelling to resolve storm water and undertaking the ground works on a day works arrangement, and supervising the works directly in a risk sharing contract.  Project Management solutions involved an Integrated project management team being embedded with the design and construction team.
Key Features

Nil increase in storm water runoff quality and quantity
Live/Work Residential dwellings
Commercial / Retail precinct
Shared meeting rooms for development owners & tenants
Access to National Broadband Network
Embedded energy network with solar power & battery time-shift capabilities
Recreational facilities including 25m lap pool
Electric car charging spaces and GoGet car sharing
APP's Role
Integrated Project Management, Value Engineering & Land Title Surveying
APP's role as project managers was multi-faceted. Our conventional PM role involved coordinating approvals and design, calling tenders and supervising construction. The developers of Habitat engaged with APP's suggestion to use the integrated management system and value engineering process to risk share, defuse commercial conflict and obtain maximum value from building and designers shared input. Results to date have been excellent.
Civil works involved $7.5m of detailed infrastructure work and was constructed on time, and $0.5m under budget. Building works are currently under way. At completion the building component will consist of a $12m commercial precinct and $70m domestic and live-work areas.
VE and IPM Attributes for Habitat:
Leading a collaborative team approach in design development
Tender and Contract Administration by APP Risk Sharing Contract
Value Engineering exercise between Tender and Construction phase
Coordinating APP's in-house design team as well as external architects, service engineers, other specialist consultants and builders
Liaising with Council and PCA to obtain timely approvals
Community and Strata Title Subdivisions
Timeframe
The project has been running since 2014 and will be completed in 2020.
Key Parties
The key parties involved with this project are Agcorp, DFJ, and MDA.
Budget
The budget for this project is $100m.
Habitat Development Project Gallery