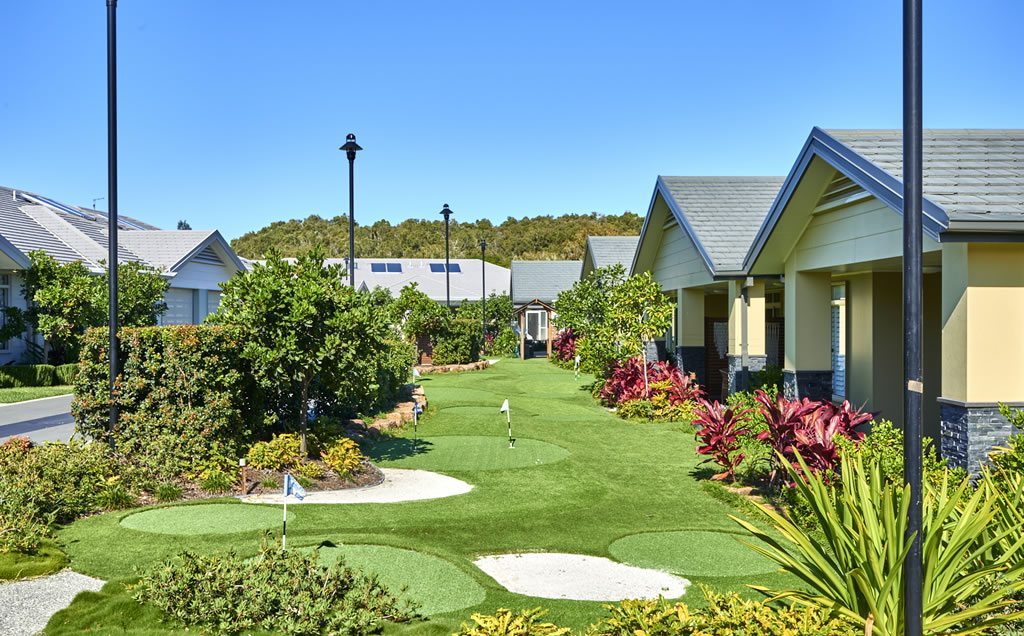 Bayside at Byron is a unique, stylish development purpose built, consisting of 30 independent living units and integrated facilities for seniors, located in the beautiful Suffolk Park, just South of Byron Bay.
The Brief:
The proponent required Town Planning and Engineering assistance in preparing a DA/SEE for alterations and additions to an existing residential aged care facility (RACF), and the construction of 30 new independent living units on a vacant adjoining lot. The existing RACF was old and needed to be upgraded to current safety, amenity and building standards. The purpose of the proposed development was to provide an integrated facility seniors development that would facilitate "ageing in place".
Key Challenges:
The key challenges facing this site were the fact that it was partly mapped as being bushfire prone, subject to flooding, mapped as Class 3 acid sulfate soils, contained Coastal Cyprus vegetation (endangered ecological community), had frontage to a main road and roundabout (traffic, noise and head-light issues), and adjoined low density residential development (houses).
Solutions:
We overcame these challenges by ensuring that the development was designed having regard to all of the opportunities and constraints, and having the appropriate specialists involved so that a reasonable and balanced outcome and development was achieved, with minimal impacts on the natural and man-made environment.
Key Features:
The subject land was heavily constrained and was highly visible in the local landscape and streetscape.  The proposal provided a significant upgrade to an older dated RACF and provided new ILUs, which resulted in an integrated aged person's accommodation development being situated on the land. Due to the estimated cost of development, the Northern Region Joint Regional Planning Panel was the consent authority.
APP's Role:
Ardill Payne & Partners were responsible for Town Planning (preparing and lodging DA/SEE), Surveying (detail survey) and Civil Engineering (stormwater, parking, access).
Key Parties:
The architect for the project are Humel Architects, the project managers are TSA Project Management and the builders are Woollams Constructions.
Budget:
The budget for the project was $19,575,000.00.
Bayside at Byron RSL Life Care Project Gallery